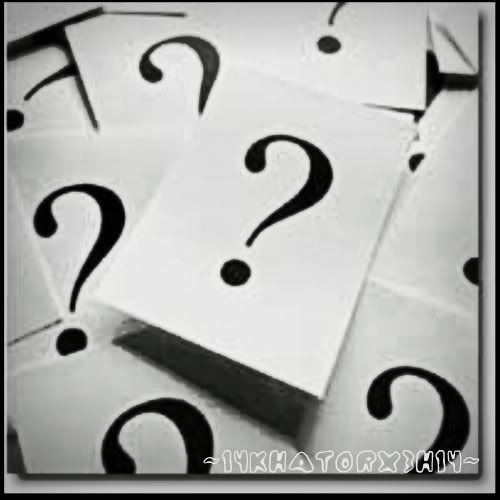 I have a question of the day. Actually a question of the life, because this is something I've done for years.
WHEN I'M HAVING A TOUGH TIME EMOTIONALLY, WHY DO I AVOID DOING THE VERY THINGS THAT MAKE ME FEEL BETTER?
Exercise makes me feel great. Lifting weights makes me feel strong and powerful, like I can take on the world. I see results every time I walk into the gym. I either hit another PR, or a notice a new bit of definition that wasn't there last time. So, rolled into one activity I have:
a self esteem boost
a step towards better health
a release of anxiety
a sense of accomplishment
So, why, then, when things are going badly, do I avoid the very thing that will make me feel better? I looked at my workout journal today and realized it has been one month to the day since I have lifted a weight.
This directly correlates with the realization that I am in a race with the bank to see if they get to foreclose on my house or if I can sell it before they do. It correlates with the fact that I make nearly $800 a month less than my monthly expenditures, and I am totally maxed out on all of my credit, and I just can't go on this way.
So I skip the gym?
In the wise words of my 9 year old.................
So what am I going to do about this? Well, today I got my butt to the gym. I felt great. I only lost a tiny bit of strength, which should come back quickly. I went back to my original full body workout, and for the next two weeks, I am alternating a cardio day and a lifting day, six days a week. I'm just going to do it until it's a habit as ingrained as brushing my teeth.
This is more than physical well-being at stake here - it's proving to myself that I don't deserve to feel bad and anxious. It's saying to myself that I get to do things to feel good, no matter what else is going wrong. It's basically telling me that I MATTER.